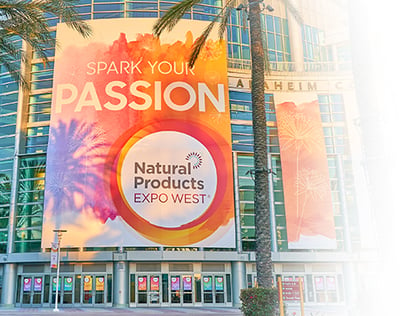 When retailers, buyers, press, and CPG brands of all shapes and sizes want to discover natural and organic product innovation, they go to the Natural Products Expo West. Why? Because it's the industry's largest, busiest, and most informative trade show. Held at the Anaheim Convention Center this year, attendance topped more than 3,000 exhibitors and 65,000 attendees.
According to New Hope Network's Nutrition Business Journal, the natural and organic industry grew 5.4% to $278 billion in the last year, which highlights a consumer shift as they look for healthier and better-for-you alternatives after the pandemic.
Here are a few top trends seen from our team members at the show:
Gut Health/Immunity Boosting
From beverages and powders to overnight oats and gummy supplements, there was no shortage of prebiotic and probiotic products supporting a healthy microbiome or immunity boosting supplements. Karma Water was one brand that stood out with packaging that featured a push cap to infuse water with a blend of probiotics, vitamins and antioxidants.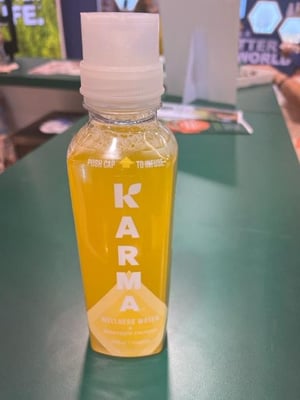 Plant-Based Protein Packed
Exhibit halls filled with a plethora of plant-based protein products and innovation indicated that protein still reigns supreme as one of consumer's favorite macronutrients. Rightfully so, as Statista projections show that the market for protein ingredients is set to increase to over 114 billion U.S. dollars by 2030. Pea protein, fava beans, chickpeas, nut butters — even fermented mushroom roots to make a plant-based "steak" — showed the plant-based protein trend is still a major player, despite the maturation of the industry. In fact, according to Datassential's 2023 trends report, 40% of consumers plan on purchasing plant-based meat substitutes in 2023.
Dietary and Allergen Friendly
Products with dietary, lifestyle or allergen friendly attributes were also popular. Brands such as Veggies Made Great, which have gluten-free and allergen-friendly products and also feature a line of keto-friendly products, demonstrate how better-for-you products can intersect with a variety of dietary restrictions.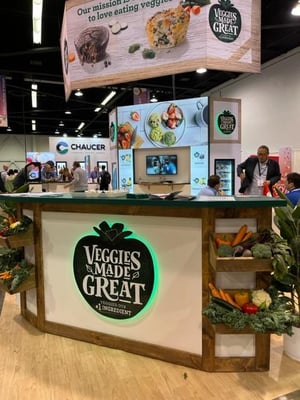 Functional Beverages Still Trending
Mushroom elixirs, pickle juice, probiotic wellness water, CBD water, kombucha, chlorophyll water, upcycled tonic — you name it. Innovation in functional ingredients, specifically in the beverage space, continues to trend as consumers focus on the ingredients they put into their bodies that also boast different attributes such as energy, focus, brain health, etc.
Sustainability
"Better for you, Better for the Planet" was a main theme at the show as consumers look for sustainable, mission-based brands that reduce environmental impact or impact climate change. Canned and boxed water with recyclable packaging was just one way brands were showing up, but upcycled foods, such as RIND Snacks, have also carried momentum in a growing category.
How can these trends be applied to your business? Contact us to get more in-depth information on the latest trends and insights in the food and beverage industry.