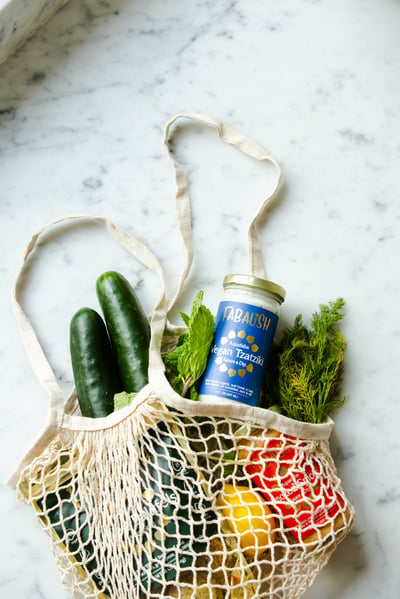 The urgent need for sustainable business practices has become a clarion call across industries — and the mission-critical urgency is particularly pointed in the food and beverage business, where the craving for solutions is strong from a consumer and corporate perspective.
Consumer Sustainability Expectations
A report from Morning Consult found that food, beverage and sustainability are inextricably linked — literally — and in terms of public perception. In fact, consumers are so hungry for eco-friendly practices and products from food and beverage manufacturers, they rank it as one of the most important industries for sustainability, yet less than 20% have much trust in manufacturers to follow through. Greenwashing — false or misleading claims about sustainability efforts — only heightens consumer skepticism about corporate commitments to promote the planet over profits.
Since food and beverage products play such a large part in consumers' daily lives, it should come as no surprise that public concern about their impact on the environment looms large. While the financial toll of a shift to sustainable standards may be a challenge to manufacturers, research shows that consumers are willing to share responsibility and may even be receptive to helping absorb the costs associated with sustainability.
The willingness to share costs runs especially high in the U.S., where adults were 14 points more likely to say consumers should pay more (42%) rather than expect companies to absorb the expense unilaterally (28%). But the complexities of sustainability make it difficult for consumers to determine what makes a food and beverage product eco-friendly (more than 1 in 4 U.S. adults said they don't know), who should eat the costs or whether those costs should be shared.
As a result, Morning Consult advises manufacturers to reduce, reuse and localize resources. "With so many facets of sustainability to address, food and beverage brands should focus on the areas consumers say are most important for corporations to engage with: reducing water and food waste, using recyclable packaging and offering locally sourced products."
Big Brands Make Big Strides to Reduce Carbon Footprint
As reported by Food Dive, the large carbon footprint of product package materials has prompted major CPG companies to take steps to dramatically reduce the production of single-use plastic for its packaging. With plastic waste piling up at an alarming rate — from 2 million metric tons in 1950 to 348 million metric tons in 2017, a number expected to double by 2040 — food and beverage conglomerates such as Nestle and PepsiCo have pledged that by 2025 all of their packaging materials will be reusable, recyclable or compostable.
Environmentally friendly package innovations include 100% wood pulp ketchup bottles from Kraft Heinz, cardboard wrap carriers that replace six-pack rings for Molson Coors and Chobani's paper-based yogurt cups.
At Mondelēz International, 78% of the packaging across its portfolio of snack products is nonplastic, and the company has committed to reach its goal of net-zero greenhouse gas emissions by 2050, according to its Snacking Made Right 2021 ESG Report.
"For the last several years, we've worked with the Science Based Targets initiative to reduce our emissions footprint and with our net zero target, we are accelerating our efforts to create a more sustainable snacking company," explained Mondelēz International Chairman and CEO Dirk Van de Put. "We're transforming how we do business across our operations and with the suppliers and farmers we work with — from seeking to improve cocoa farming practices in West Africa to promoting regenerative agriculture in wheat fields in the Midwest United States."
How Manufacturers Can Communicate Sustainability
Effectively communicating your company's green initiatives and commitment to sustainability is critical, especially given heightened public sensitivity to greenwashing. The editors of PR Week compiled a list of recommendations, which includes:
Be authentic and transparent
Share your full story, including your successes and what you're working on
Set ambitious yet achievable goals and provide clear timelines
Shine a light on the people who are doing the work in your storytelling, especially those from marginalized communities.
It's also important to think of sustainability in terms of both external and internal communications. "Sustainability should influence all parts of your company, so educate everybody across the organization about your sustainability strategy and efforts, and encourage them to think about how they can contribute — from your financial department to your product team, from board members to shareholders," states PR Week. "Taking them on this journey with you will change the way they look at the topic and perceive the valuable part that sustainability has for your company."
Crave impactful marketing communications to promote and advance your sustainability efforts? Contact us for innovative strategies to calibrate and amplify your message.