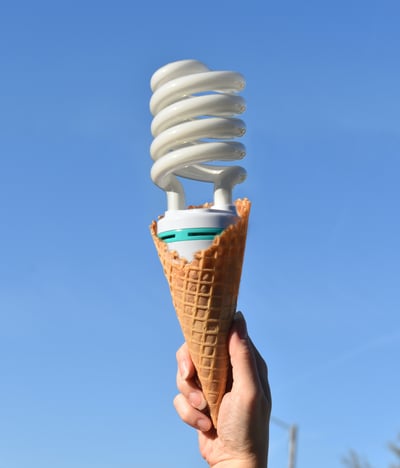 It's true — product diversification feeds growth. And when you branch out into product categories with an affinity for your brand, you can build your product portfolio and propel sales.

But there are particularly daring product diversifications that the market either finds hard to digest or that feed a need for novelty, to the surprise and delight of consumers. From driving sales to boosting social media engagement, these fun activations show how food brands are leveraging other product categories.
A Taste for Tech and Treats: Gen Z Feasts on TikTok and Savors Bold Flavors
Versatile and affordable, Velveeta has lent itself to a variety of applications. From queso to casseroles to mac and cheese, consumer cravings for comfort and convenience have helped the brand's resurgence in popularity. In 2020, Velveeta served up a nearly 24% increase in sales.

Velveeta seized the moment to expand upon its storied status as a processed cheese product, extending its brand image beyond cost savings and convenience into popular culture.

As part of a major marketing campaign dubbed "La Dolce Velveeta," a gleefully over-the-top twist on Federico Fellini's classic film "La Dolce Vita," the brand has introduced Velveeta in a variety of fun new formats, including a cheese-scented nail polish and the Veltini, a cheese-infused vodka martini.

Kelsey Rice, senior brand communications manager for Velveeta, summed up the thinking behind the bold brand extensions: "Velveeta exists to make outrageous pleasure a way of life."

Velveeta's latest partnership with Los Angeles-based chocolatier Compartês that birthed "the TruffVel" demonstrates their continued commitment to surprising collaborations.
Fearless Van Leeuwen Flavors Bowl Over Ice Cream Lovers
Meanwhile, artisanal ice cream brand Van Leeuwen gained notoriety for varying its product mix with improbable flavors and mind-blowing mashups with other food brands. When Van Leeuwen debuted its Kraft Mac & Cheese ice cream in the summer of 2021, the limited-time offer proved to be very limited-time, selling out online in an hour and crashing the company site.

Demand was so high, Van Leeuwen and Kraft were compelled to bring the flavor back last fall, making it available at 3,500 Walmart locations across the U.S. for a 10-week rotation period.

How to explain its success? As Ben Van Leeuwen, co-founder and CEO of Van Leeuwen Ice Cream, put it: "If this reminds you of the ice cream you grew up with, you might be out of your mind. If this reminds you of the comforting bowl of Kraft Macaroni & Cheese you grew up with, you're getting warmer. Because did we make this ice cream with that buttery, sweet iconic cheese? You bet." The ice cream is shown as out of stock on the Van Leeuwen site, but given its reception, a re-introduction to the market seems certain.

Van Leeuwen has partnered with other top food brands to diversify with other audacious flavor fusions, including Hidden Valley Ranch and Grey Poupon ice cream varieties, both of which scooped up national distribution at Walmart.
Hidden Valley Ranch and Grey Poupon Spread Out Into Surprising Markets
Hidden Valley Ranch has found other unusual and unexpected ways to expand its product portfolio. Marketed in 2021 in the brand's online shop, the limited-edition Holiday Ranch Nog kit featured two RanchNog glasses, a 2.5-ounce stainless steel jigger, two Hidden Valley Original Ranch Salad Dressing & Seasoning Mix packets and a card with the coveted RanchNog recipe.

And how about the lab-grown 2-carat diamond ring Hidden Valley Ranch had created with its own seasoning? Set in a 14-karat white gold band engraved with HVR LVR (short for Hidden Valley Ranch Lover), the daring diamond sold on eBay for $12,000.

Grey Poupon, the upscale mustard renowned for its classic "Pardon me, would you have any Grey Poupon?" campaign, grabbed headlines and appealed to high brows with its introduction of a wine made with its mustard seeds. While this may seem like a stretch, Grey Poupon positioned its 2020 vintage Viognier, christened La Moutarde Vin, as "a celebration of the white wine used in the beloved condiment's one-of-a-kind Dijon recipe."
Epic Fails Provide Food for Thought and Fascination
Other forays into creative brand extensions are noteworthy as cautionary tales of the limits of product diversification. The Museum of Failures, based in Helsingborg, Sweden, with rotating exhibits around the world, features Colgate Lasagne and coffee-flavored Coca-Cola BlāK as two examples of failed yet fascinating product launches.
Though there's some debate about Colgate Lasagne, research shows that the iconic toothpaste brand did, in fact, make a dramatic detour into the ready meal market, with less than appetizing results. As for Coca-Cola BlāK, "the 2006 product just didn't taste good," reported Food & Wine. "And it was extremely caffeinated."
Dr. Samuel West, the psychologist and innovation researcher who founded the Museum of Failures, summed up the balancing act needed to navigate bold brand change-ups: "Every time you try something new, there is a huge risk of failure. Most people don't realize that 80 to 90% of the time, innovations don't work. The trick is to create an organizational culture that accepts failure so that you can fail small, rather than failing big."
In the end, even with the most rigorous research, food and beverage brands that branch out into unlikely pairings and product categories are taking a calculated risk. But when they feed the market's appetite for audacity, they hit a sweet spot many risk-averse skeptics assumed never existed.