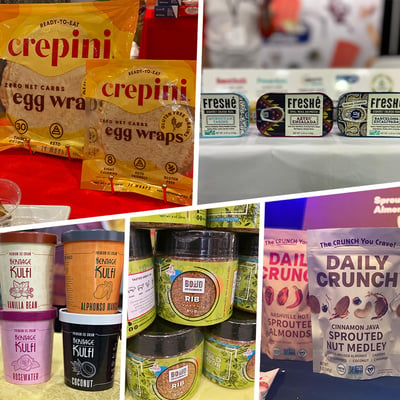 More than 1,800 exhibitors offering specialty food and beverage products from around the world were on display at the 66th 2022 Summer Fancy Food Show. After a two-year hiatus, the show took place at the Javits Center in New York City from June 12-14, 2022.
The specialty food market reached total sales of $175 billion in 2021, a 7.4% increase from the prior year, according to the Specialty Food Association, with demand remaining strong during the pandemic.
In case you missed the excitement, here are some top takeaways and trends noted from our team members in attendance.
1. Incremental Innovation
The CPG companies in attendance displayed their innovation, but most were innovating on what they already have. "Many CPG companies are creating extensions of themselves in different flavors and formats, such as OREO's new limited time flavors, like Neapolitan," said The Food Group's CEO, Mark Cotter.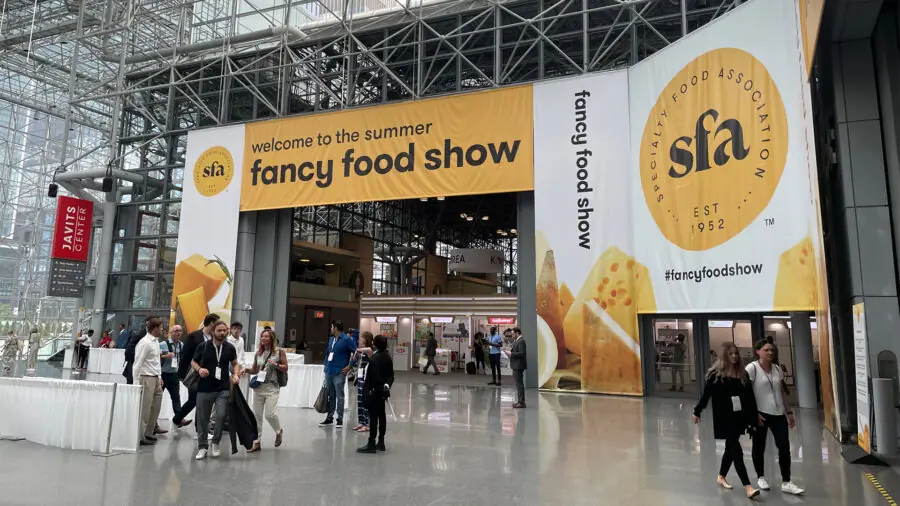 2. A Few Streets Closer
While global cuisine has been a widespread trend for a while now, regional cuisine at a national and international level is going a level deeper. For example, instead of representing overarching Spanish cuisine, now consumers are seeking flavors and food authentic to specific regions of Spain, like Barcelona or Madrid.
3. Authentic Flavor
Speaking of authentic flavor, another trend at the show was authenticity. Consumers are now more educated and aware of international cuisine, so they are looking for the real thing — not Americanized versions of global cuisine. Everything from Afghan chutney and Sichuan chili crisp to West African hot sauces and vegan Vietnamese fish sauce was on display, showing an interest in specific, localized, authentic products.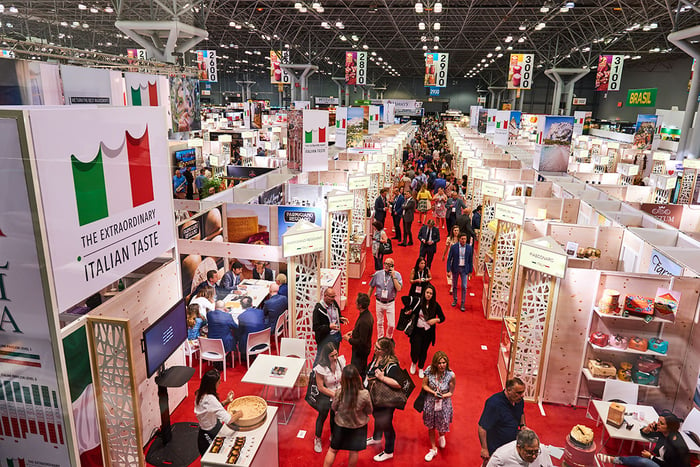 4. COVID-19 Innovation
The innovation floor was flooded with ideas brought to life during COVID-19, from family spice mixes to stews. "Every spice and sauce you could think of was represented," said Cotter. "COVID has brought about the inspiration for people to figure out how to launch and market these products, and the innovation floor of the show was loaded with it. The likelihood that there's a space for all these products, however, we'll find out."
5. Brick-and-Mortar to CPG
Another growing product offering was restaurant companies now packaging their products and marketing them into mainstream supermarkets, such as Carnegie Deli and H&H Bagels.
Carbone Fine Food, a retail brand inspired by the New York City restaurant Carbone, promoted their pasta sauce line at the show with cooking demonstrations and samples.
"I was surprised by how many well-known NYC favorites had booths at the event — and was happy to taste their foray into CPG," said Jenna Amoroso, account supervisor at The Food Group. "Considering how many people moved out of NYC over the last two years, knowing you can get these local favorites anywhere is great."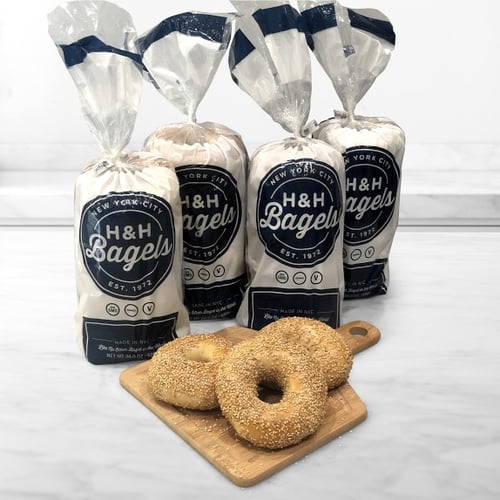 6. Nostalgia Reborn
Many nostalgic comfort foods were being done in new ways. For example, Aunt Ethel's offers a pot pie where the shell and interior are heated separately, allowing a third of the time for preparation. The crust is toasted for one minute, the filling is microwaved for five minutes, and then the crust tops the cup, avoiding a soggy pastry.
Whipnotic, a New York-based startup, was offering a new twist on canned whipped cream. Their proprietary nozzle and can design featured attachable flavor pods that instantly dispense a flavorful swirl with their low-sugar whipped cream. Flavor varieties include strawberry, peach mango, vanilla salted caramel and fudge brownie.
"I was surprised by how delicious this was," said Amoroso. "I normally stay away from products like this because they're so easy to whip up at home (no pun intended) and thereby healthier, but Whipnotic tastes exactly like the whipped cream my mom makes — except she isn't swirling fresh fruit compote into hers! It's exciting to see the innovation and elevation of seemingly simple products with better-for-you ingredients."
Many brands were also reimagining classic dishes for new dietary needs, such as UnbelievaBread LLC, maker of the UnbelievaBuns — a new high protein, low carbohydrate burger bun formulated with sunflower seed flour.
7. Savory Meets Sweet Platforms
The savory meets sweet trend is growing in sophistication. Sabatino Tartufi was blending different trendy, savory flavors with maple syrup, such as truffle and mushroom.
Overall, "grown-up flavor profiles" were trending, according to Denise Purcell, vice president, content and education, Specialty Food Association.
Bonus Trend: Cheese and Chips
The prevalence of cheese and chip varieties was endless.
"There is not another chip form that can be invented at this point in time," said Cotter. "Every kind of edible food source has been made into a snack and chip. Even down to the bugs. There was just about every single chip known to man."
Amoroso echoed the sentiment, and added, "That said, all these chips are not created equally, and it will be interesting to see who rises to the top."
There was also a huge amount of cheese varieties, said Amoroso, citing the three-sided cheese wall. "The amount of cheese was borderline overwhelming!"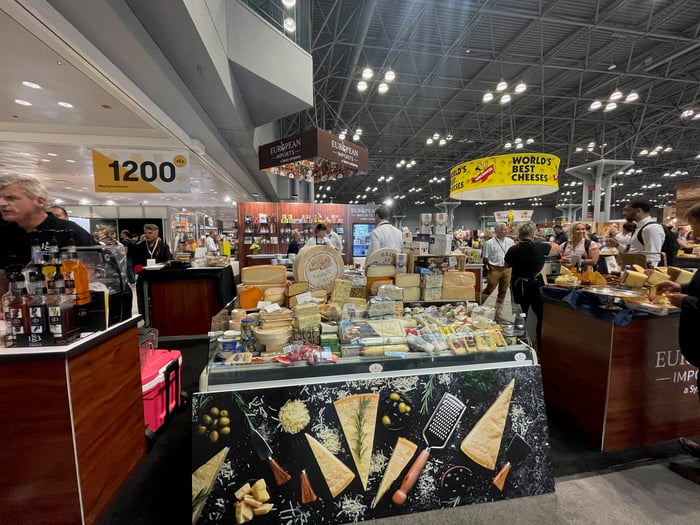 How can these trends be applied to your business? Contact us to get more in-depth information on the latest trends and insights in the food and beverage industry.