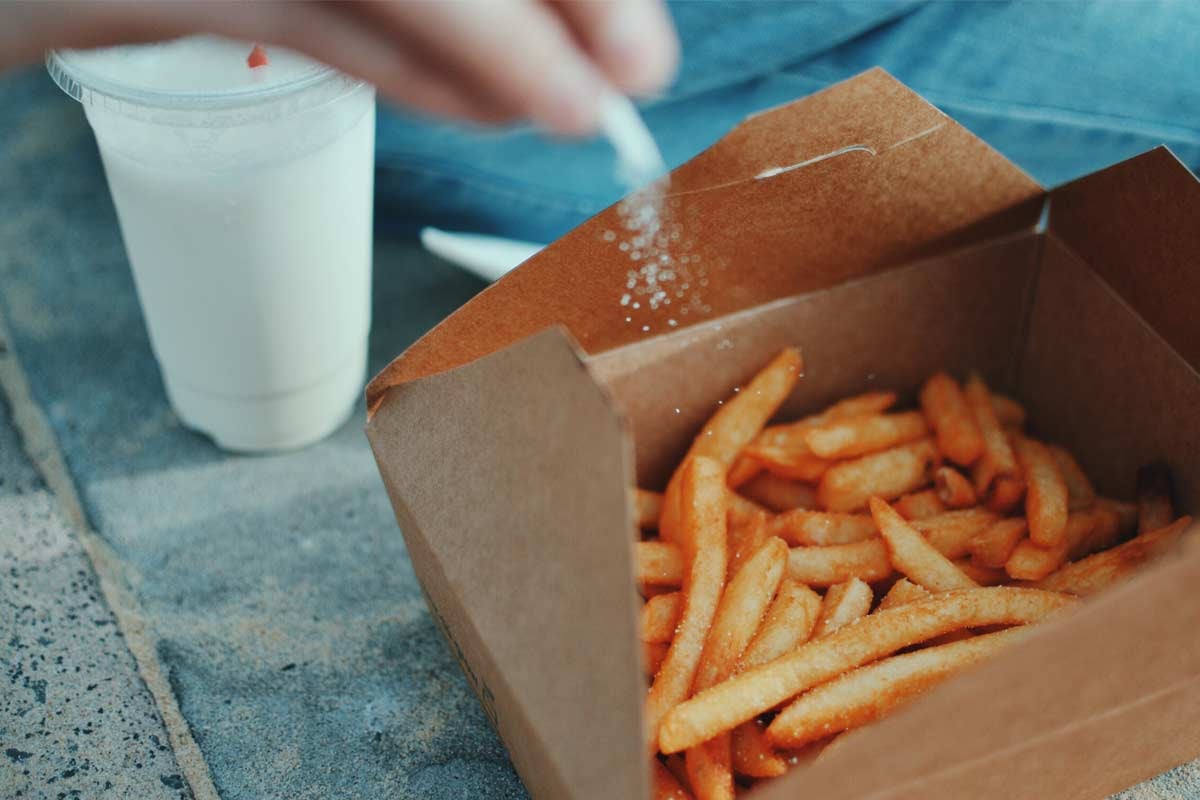 The FDA's recent sodium reduction guidelines, while voluntary, have put the pressure on manufacturers and restaurant owners to lower the amount of sodium in products and dishes, in an effort to lower dietary sodium intake by 12% over the next couple of years. Packaged and prepared foods contribute more than 70% of the sodium that Americans consume.
These voluntary guidelines mean manufacturers should assess their current or future food manufacturing operations for opportunities to reduce sodium in their own products as well as providing flavor alternatives for restaurant operators.
Consumer Demand for Healthier Foods
Health and wellness trends continue to drive consumer choices in the food and beverage industry, and the sodium reduction guidelines from the FDA come at a time when "better-for-you" products are in greater demand. Providing salt flavor naturally, as opposed to loading up on artificially processed sodium, will be key for satisfying consumer taste buds moving forward, according to Technomic's 2022 trend forecast.
"Restaurant operators are looking to add flavor to food in a different way than just adding a bunch of dashes of salt," said Technomic's Director of Menu Research and Insights Lizzy Freier. "We're seeing a lot of ingredients that are naturally salty flavor finding momentum on menus, somewhat as a substitute in a lot of ways."
Those ingredients include seaweed, in a greater variety of types; purslane, a leafy green vegetable with a slightly salty taste; and gomashio and kosho, two Japanese condiments.
The result, according to Freier, is natural flavor that keeps consumers happy. "In the minds of consumers, having a seasoning instead of just traditional salt adds a sense of premiumization," she said.
Lower-sodium, naturally flavored dishes—especially those that replace salt with trending global ingredients—are a great way to keep consumers satisfied.
How Manufacturers Can Amp Up the Flavor
Innovations in the flake size and type of salt used allows manufacturers to lower sodium content while amplifying flavor. For example, gourmet salt company SaltWorks introduced Pacific Blue® Micro Flake Sea Salt that has a delicate, powderlike texture and is ideal for fried foods such as popcorn, nuts and other snacks. Their Pacific Blue Mini Flake Sea Salt is light and crunchy, and works well for tortilla chips, pretzels, crackers and spice rubs.
"The unique 3D structure of Pacific Blue Micro and Mini Flake Sea Salt allows you to use less salt without sacrificing the natural salty bite consumers expect," said Mark Zoske, founder and CEO of SaltWorks. "It's a major game-changer for food manufacturers that they no longer have to forgo flavor to gain healthier sodium levels."
Food manufacturers can also commit to lower the sodium content in their products. Nestle, for example, has committed to reducing salt by reformulating several of their popular products. In 2020, they launched a new recipe for bouillon cubes featuring potassium chloride, which provides the taste of salt with the sodium, resulting in a 15% reduction in sodium.
In addition, replacing some of the sodium content with potassium is an area of opportunity for manufacturers that can benefit consumers in two ways, according to Ranjana Sundaresan, lead research analyst at Spoonshot.
Replacing sodium with potassium doesn't affect the taste and texture very much, and it's not expensive. Also, most consumers tend to not eat enough potassium so increasing potassium levels can provide a health benefit.
"You can [replace sodium with potassium] across high-salt categories such as bread, metas and cheese," said Sundaresan. "I haven't seen products that have been launched in these categories so these are definitely up for grabs."
Finding Flavor in New Ways
For manufacturers and foodservice operators, there are plenty of other ways to provide flavor, according to chef Mike Buononato, senior vice president of Creative Food Solutions.
"The spirit of the guideline is to help move daily consumption closer to the recommended 2,000mg marker. There are numerous other ways to drive flavor in food without resorting to salt, and operators have an opportunity to make those changes while providing a healthier end product."
One way restaurant operators can bring flavor is by bringing acid to a dish, such as fresh citrus, vinegars or even plain yogurt to add a tart flavor as a substitute for salt.
"Freshly squeezed lemon juice, in particular, is a great alternative to salt and can allow for a 25% to 50% reduction in sodium, sometimes even more, depending on the application," Mark Zoske, founder and chief executive officer of Saltworks®, told Baking Business.
Having the right mix of spices can also help reduce the need for salt. Restaurant operators in particular can utilize trending spice mixes from around the world, such as berbere, ras el hanout, tajín, and za'atar, to deliver on flavor and exceed customer expectations.
Using flavorful methods of preparation for dishes, such as fermentation or the Maillard reaction (the chemical reaction that happens while browning food), can also provide flavor without adding salt.
In addition to cooking, practical steps can be taken in food prep to reduce sodium, such as rinsing canned foods and replacing salted butter for unsalted butter.
The Path Forward With Sodium Reduction
However, food manufacturers should be careful when changing sodium content because salt does more than add flavor, said Sarah Hendren, a registered dietitian who provides nutrition and regulatory services to restaurants, retailers and food manufacturers in Restaurant Business.
"Salt has a functional role in food," Hendred said. "Beyond adding flavor, it can help improve texture, moisture retention, food safety and shelf life. A manufacturer has to make sure to retain those attributes when reducing sodium."
That's why manufacturers and foodservice operators will have to implement these changes over time, according to Buononato.
"In the short term, we'll most likely see incremental changes in the commercial products whereby it's easier to execute sodium reduction without a dramatic impact on cost, flavor and shelf life."Buononato said. "Looking ahead, these voluntary guidelines are sure to be directed towards operators and the food category as a whole."
In the meantime, manufacturers and restaurant operators will have to find creative ways to deliver on flavor while reducing sodium.
"Make no mistake, it's been proven time and time again that flavor is king, and consumers won't sacrifice it. The expectation of that flavor which salt delivers is a direct correlation to the amount ingested. The more salt you add over time, you become accustomed to it and crave more," said Buononato. "If salt is gradually reduced, the flavor will still be perceived as being fine. The trick in all of this is having the majority doing their part to reduce the reliance on salt."