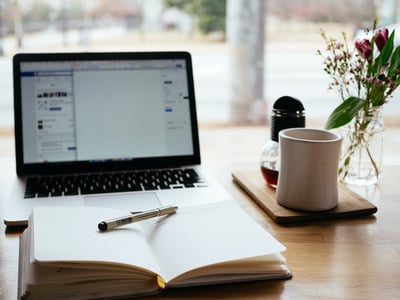 Wondering what marketing tactics you should use in 2023? We talked to foodservice operators about their top content topics, social platforms, website content and more.
For Content, Serve, Don't Sell
Useful content is insightful, smart and tailored to your audience. And when you have all three, it's a fantastic way to be an authoritative, indispensable resource for your current and future customers.
But what topics do you focus on as a foodservice manufacturer trying to reach operators? Well, according to our research, the top four were:
Culinary trends
Culinary inspiration
Labor saving BOH tips
Operational best practices (e.g., tips for fighting inflation)
While culinary and operational topics were of most interest, your content strategy really depends on whom you're talking to. Whether you're trying to reach commercial or noncommercial operators, there are some differences:
Commercial operators are more interested in content regarding culinary trends, labor saving BOH tips and emerging technology, than noncommercial operators.
Noncommercial operators are more interested in incorporating new flavors in their menu than commercial operators.
Only 9% of operators are interested in branded product information and their attributes.
That's right — when it comes to content, operators don't want to read about your brand attributes. They want useful culinary and operational information. So, consider what part of the funnel your user is in. Then, ask yourself, is this the appropriate time to focus on attributes? For example, placing brand mentions and attributes in conjunction with menu placements and LTOs may make more sense compared with including this content in a blog post.
Reach Them Where They Are
Trade media and trade shows are effective places to advertise or place content.
Foodservice trade media (56%) and trade shows/conferences/networking events (55%) are the top two sources used by operators for receiving information to help manage their business, followed by distributor/broker reps (46%).
Noncommercial operators rely on trade shows/conferences/networking events (61%) and distributor/broker reps (53%) for information more often than commercial operators (50% and 39%).
Social Media is Key for Commercial Operators
Overall, two-thirds of operators use social media as a tool to look for foodservice information with commercial operators (79%) more likely to use social media for foodservice information than noncommercial operators (56%).
Use social media as a key part of your communications mix to reach commercial operators. Social media was also listed in top five resources in general to receive information by 39% of commercial operators.
The top platforms overall? Facebook (39%), Instagram (34%) and LinkedIn (27%).
Commercial operators overall (45%) and those operators 50 or under (46%) are more likely to use Instagram to find foodservice information than noncommercial operators overall (23%) and those over 50 (29%).
Commercial operators are more likely than noncommercial operators to use Facebook and LinkedIn for foodservice information (44% and 32% vs. 34% and 22%, respectively).
Webinars and Podcasts Continue to Grow
Webinars and podcasts are holding strong, and it appears this will continue.
Seventy-four percent of operators attended foodservice webinars in the past year. And, 30% of operators indicated they will attend more webinars in the next year or so, 59% will attend about the same number, and only 11% plan to attend fewer.
Forty-seven percent of operators listened to podcasts in the past year, and 32% indicated they planned to listen to more podcasts in the next year or so. Fifty-eight percent will listen to about the same number with only 10% planning to listen to fewer.
If you're targeting noncommercial operators, webinars are your best bet: More noncommercial (86%) than commercial operators (52%) attended foodservice webinars in the past year.
However, if commercial operators are your focus, consider prioritizing podcasts: More commercial operators (47%) plan to listen to more podcasts moving forward than noncommercial operators (18%).
Creating a Successful Marketing & Communications Mix
As you can see, operators have clear preferences when it comes to what content they want to consume, where they get information for their business and what information they want to see on websites.
While creating the right marketing and communications mix is complex, it's achievable with the right partner. If you want to take your foodservice marketing strategy to the next level in 2023, contact us.